About I.I.S.S.S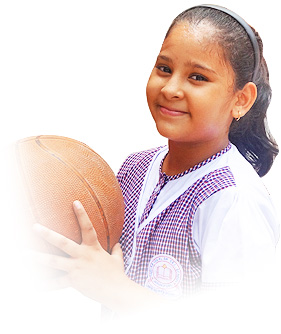 Indira Ideal Sr. Sec. School
is a premier co-educational school under CBSE pattern founded by a true visionary, Chairman Mr. N. Kumar and founder Principal, an educationist Mrs. Naveen Kulshrestha. Three decades ago they shared a dream and Indira Ideal Sr. Sec. School is the resplendent manifestation of that dream.
The culture, character and distinctive ethos- indeed all that is good and grand carries their indelible imprint. I.I.S.S.S. is a philanthrophic body based on the values of care and concern about society thus supporting human accomplishments in any and every sphere of life. The school with a missionary zeal of dissemination of quality education is commited to instill wholesome education...
Read More

News & Events
All News


Wish you a Very Happy Birthday!
27th Mar 2019

Kartik


5 A

Manas Sharma


9 C
I.I.S.S.S. Achievers
I - A

Hardik Goswami

Sanusha

Tithi Singh

I - B

Jahnavi

Tashvi Pandey

Ritesh Aggarwal

I - C

Aventika

Kartik Godiyal

Preeti Seetharaman

I - D

Dhruv Dhankar

Taylanee Gautam

Aditya Verma

II - A

Bhumi

Sanskriti

Chanchal

II - B

Khushee Goel

Sarthak Goyal

Anushka Nandy, Ayush Singh

II - C

Piyush Paul

Tabassum

Ishika Sharma

III - A

Narayan Sharma

Amrit Bhardwaj

Harshit Raut

III - B

Kartikay

Aayush Godiyal

Aditya Kr. Tondak

III - C

Ananya Singh

Anubhav

Dhairya Khanduri

IV - A

Sneha

Pooja

Bhoomika

IV - B

Doha Sharma

Keshav Hatwal

Madhur Mittal

IV - C

Aryan Bansal

Charitz

Ridhima

V - A

Aashi

M. Raghav

Kanav Gahlot

V - B

Kavya Gera

Aryan Gahlot

Aryan Kr. Tanwar

V - C

Tarannum

Prachi, Nandini Singh Thakur

Nisha Kumari

VI - A

Vipin

Ishika Garg

Mohd. Altaf

VI - B

Swapnil Mandal

Himanshu Solanki

Arni

VI - C

Daksh Tiwari

Anuj

Mahima

VII - A

Vaibhav Raj

Arpit Verma

Shiva

VII - B

Nancy Butola

Pragati Chaudhary

Janvi Yadav

VII - C

Dharul Gupta, Seemal Singh

Vedanshi Rajput

Bhavika Patwal

VIII - A

Rajat Sinha

Khushi Gupta

Vibhor Mishra

VIII - B

Harsh Gora

Harsh Kumar Suryan

Vishal Kumar Suryan

VIII - C

Harsh Verma

Sahil Jain

Rudransh Singh

IX - A

Tushar Bansal

Shruti

Pravdeep

IX - B

Sakshi Aggarwal

Vaishnavi

Lovish Vyas

IX - C

Mahek Sharma

Khursheed Alam

Gagan Tanwar

IX - D

Devesh Tiwari

Mahi Khushwaha

Gargi Pundir

XI - B

Priya Das

Kirti Rani

Tanisha Aggarwal

XI - C

Vaibhav Rana

Prachi

VI - D

Armaan Rawat

Nikita Sharma

Khushi Singh
Copyright © 2016 indiraidealschool.com - All Rights Reserved.
Designed by:
Design Mantras