About I.I.S.S.S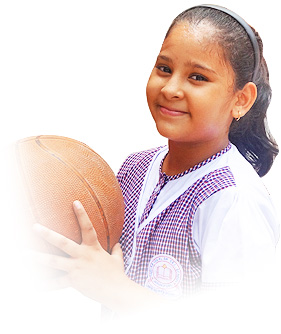 Indira Ideal Sr. Sec. School
is a premier co-educational school under CBSE pattern founded by a true visionary, Chairman Mr. N. Kumar and founder Principal, an educationist Mrs. Naveen Kulshreshtha. Three decades ago they shared a dream and Indira Ideal Sr. Sec. School is the resplendent manifestation of that dream.
The culture, character and distinctive ethos- indeed all that is good and grand carries their indelible imprint. I.I.S.S.S. is a philanthrophic body based on the values of care and concern about society thus supporting human accomplishments in any and every sphere of life. The school with a missionary zeal of dissemination of quality education is commited to instill wholesome education...
Read More

News & Events
All News


Wish you a Very Happy Birthday!
30th Mar 2017

I.I.S.S.S. Achievers
I - A

Pulkit Gusain

Hitesh Bajeli

Ishu

I - B

Khushee Goel

Tabasum

Dipika Deupa

I - C

Krishna

Chirag Tanwar

Sarthak Goel

I - D

Bhumi Solanki

Ayush Singh

Bhumika Chaudhary

II - A

Piyush Kumar

Amrit Bhardwaj

Tanmay Garg, Miksha Solanki

II - B

Tanishka, Gajal

Divyanshi

Kartikay

II - C

Ananya Singh

AkshatTanwar

Ayush Godiyal

III - A

Sneha Pandey

Akshat Sharma

Ishika Jindal

III - B

Doha Sharma

Charitr Aggarwal

Gauri Punj

III - C

Aryan Bansal, Pooja

Naman Sharma

Ridhima Bhatt

IV - A

Aashi

Aryan Gahlot

Nandini Singh Thakur

IV - B

Kavya Gera

Nisha Kumari

Divyansh Choudhary

IV - C

Prachi

Tarannum

Aryan Kumar Tanwar

V - A

Ishika Garg

Swapnil Mandal

Mohit Deupa

V - B

Anuj Singh

Bhumika

Aarushi Maurya

V - C

Daksh Tiwari

Tanmay Joshi

Mohd.Altaf

V - D

Armaan Rawat

Suvangi Parida

Himanshu Solanki

VI - A

Shiva

Vineet Kumar Sharma

Nandini Jain

VI - B

Nancy Butola

Pragati Choudhary

Divyansh Singh

VI - C

Vaibhav Raj

Arpit Verma

Dharul Gupta

VII - A

Rajat

Vibhor

Khushi

VII - B

Harsh Gora

Dhruv Aggarwal

Harsh Kumar Suryan

VII - C

Harsh Verma

Sahil Jain

Rudransh Singh

VIII - A

Tushar Bansal

Mahi Kushwaha

Harsh Gaur

VIII - B

Devesh Tiwari

Tanya Goal

Gargi Pundir

VIII - C

Sakshi

Khursheed

Dharmendra

IX - A

Shruti Sharma

Muskan Aggarwal

Drishti Mittal

IX - B

Rashika Gera

Ayushi Gahlot

Drishit Sharma

IX - C

Vipul Kapoor

R. Bhuwaneshwari

Shivam Verma

IX - D

Himani

Saakshi Priyadarshini

Prachi Garg

XI - A

Bharat Bansal

Mehak

Shubham Upreti

XI - B

Lubhanshi

Niharika Thakur

Pulkit Aggarwal

XI - C

Garima Pahwa

Aditya Rastogi

Md. Sahil Chauhan
Copyright © 2016 indiraidealschool.com - All Rights Reserved.
Designed by:
Design Mantras